Télescope spatial
on
October 11, 2013
at
2:37 pm
This is a French translation of our Season 5 comic "Deep Space Telescope" and its accompanying commentary, by Samuel. Click on the image for the full-sized version: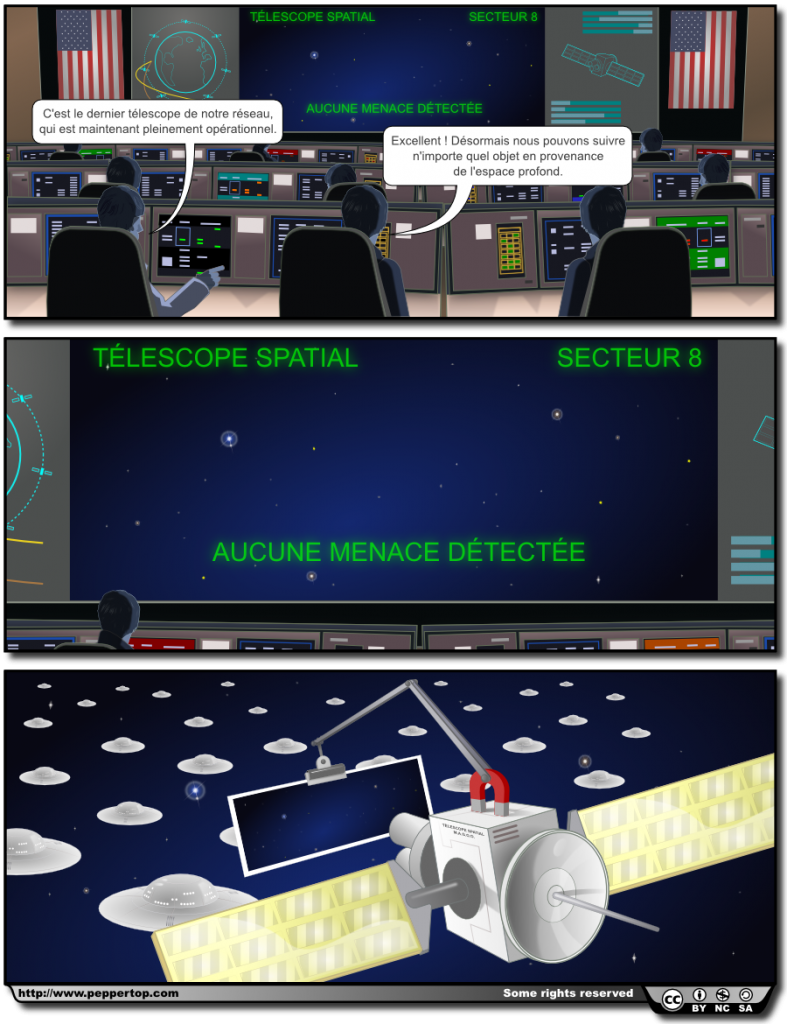 Le vieux truc de la photo accrochée à la caméra est très populaire dans les thrillers, les films d'espionnage et les films de gangsters*, mais pour on ne sait quelle raison, il n'apparaît pas beaucoup dans la science-fiction. Cette planche est une tentative pour rectifier cette criante omission.
---
NdT
* Notamment dans les Spécialistes, qui est très bien dans le genre.
Cliquez ici pour télécharger le fichier SVG pour cette bande dessinée